Welcome to the ZIM – Innovation Network "Environmental Technology and Soil Reclamation"
The international ZIM – Innovation Network "Environmental Technology and Soil Reclamation" (UtBr) is focused on ecological, economic and sustainable reclamation of contaminated soils to enable agricultural utilisation. The reclamation of premium-quality and high-productivity agricultural land facilitates both the efficient utilisation of resources and the long-term security of food supply.
The network partners are developing for example projects on innovative new processing and harvesting technologies for native plants and innovations in efficient reclamation strategies for post-mining landscapes. The outcomes will then be implemented in close-to-market R&D projects. Currently, a total of 24 partners from Germany, Australia, New Zealand and Egypt working alongside each other in joint national and international network activities.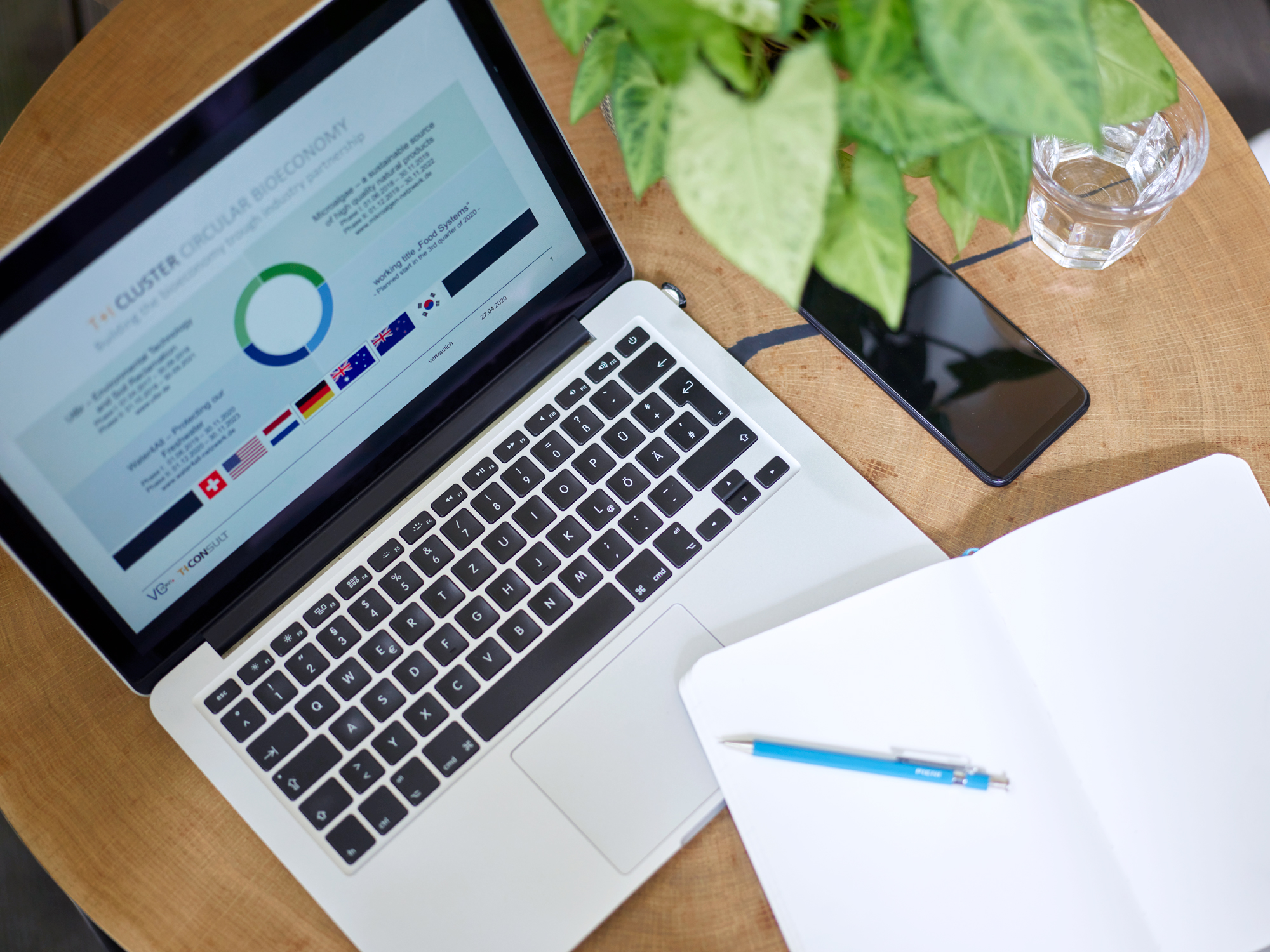 Bauern AG Neißetal
Location: Groß Gastrose
Established since: 1991
Agricultural industry – soil reclamation, crop production, pig and cattle farming

CeCon Computer Systems GmbH
Location: Berlin
Established since: 1990
IT system house, data analysis, image processing methods

HST Systemtechnik GmbH & Co. KG
Location: Meschede
Established since: 1985
Machinery and equipment as well as IT and automation technology for water management

mechakon
Location: Bad Liebenwerda
Established since: 2019
Environmental technology, special machines for production and process engineering, robotics and handling technology

ProFunk electric Service GmbH
Location: Cottbus
Established since: 1998
ITC services for industrial needs

RS. aero GmbH
Location: Trebbin, OT Schönhagen
Established since: 2018
Side-by-side electric powered motor glider for private and sports use
Associated Partners - Science


Brandenburgische Technische Universität Cottbus-Senftenberg
Location: Cottbus
Research areas: Environment, Energy, Materials, Construction, Biotechnology, Information and Communication Technology

Forschungs- und Transferzentrum Leipzig e.V.
Location: Leipzig
Research areas: Energy and Environmental Technology, Construction Technology, Automation Systems / Technical Informatics / Communications Technology

Fraunhofer-Institut für Elektronische Nanosysteme ENAS
Location: Chemnitz
Technologies and methods for Smart System Integration


Humboldt-Universität zu Berlin
Location: Berlin
Faculty of Life Sciences, Albrecht Daniel Thaer Institute of Agriculture and Horticulture, Department of Horticultural Plant Systems

Technische Universität Berlin
Location: Berlin
Research areas: Wastewater discharge, rainwater management and treatment, wastewater treatment, drinking water, water pollution control, microplastics in urban water management

Technische Universität Chemnitz
Location: Chemnitz
Research areas: System miniaturization, integration of heterogeneous system components, functional improvement of microelectronic components

Universität Paderborn
Location: Paderborn
Research areas: Development and deployment of sensor systems and wireless communication systems, simulation and design of antennas for wireless communication in harsh environments
Associated Partners - Industry


Food Generation Systems GmbH
Location: Potsdam
Established since: 2015
Veterinary medicine, food technology, nutrition physiology, product management

Nagola Re GmbH
Location: Jänschwalde
Established since: 2011
Agricultural industry – Production and resettlement of native plant species

SGL Spezial- und Bergbau-Servicegesellschaft Lauchhammer mbH
Location: Lauchhammer
Rehabilitation of industrial plants, construction works

viimagic GmbH
Location: Dresden
Established since: 2009
Sensors for the TV and transport industry, security, industrial and medical applications


IMB Centre for Solar Biotechnology – The University of Queensland
Location: Brisbane, Australia
Development of new solar powered technologies and industries based on photosynthetic green algae; Strain purification, cryopreservation, nutrient and light optimisation, metabolomics and metabolic engineering, high-value product development and screening, photobioreactor and raceway system design, technoeconomic analysis, scale-up

Hanyang University
Location: Seoul, South Korea
Bioinformatics, Stem cell biology, Genomics, Proteomics, Epigenetics, Immunology and Neuroscience

Lincoln Agritech Ltd
Location: Christchurch, New Zealand
Sensing Technology Solutions, Precision Agriculture Technology, New Materials


Global Futuremakers Pty Ltd
Location: Brisbane, Australia
Sustainable and innovative energy and water solutions

Greenbelt Outdoor Project Solutions Pty Ltd
Location: Cairns, Australia
Economical soil rejuvenation using microbiome technology (bio-fertiliser); Waste-to-fertiliser technology transforming agricultural waste efficiently into bio-fertiliser; Water clean-up technology
J. L. Algae Science Pty Ltd


Location: Brisbane, Australia


Soil Assist
Sitz: Cairns, Australia

Trading Engineering Group (TEG)
Location: Cairo, Egypt
Our International Activities
T+I is actively involved in partnerships and projects for the following locations: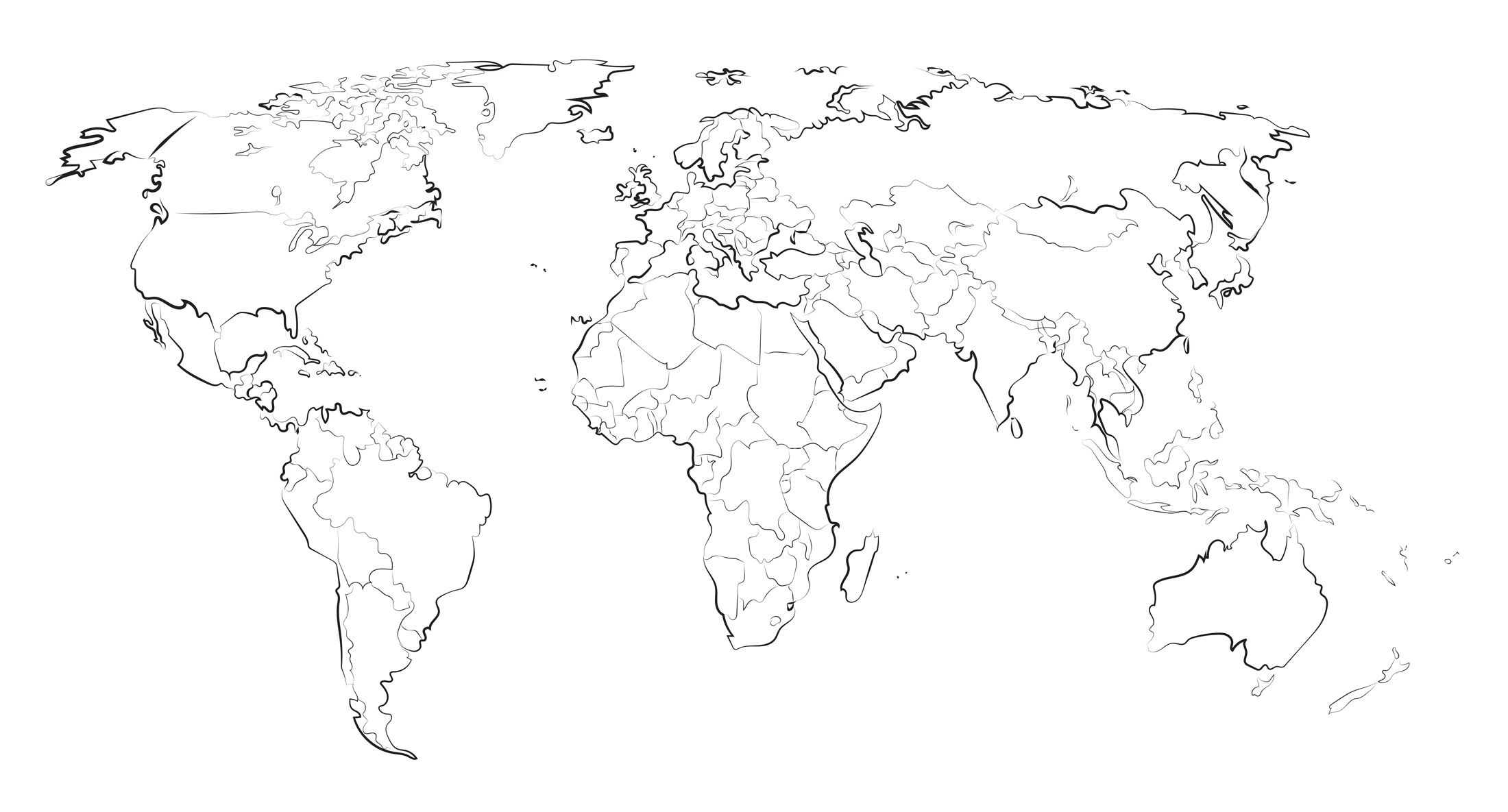 Circular Bioeconomy Clustermeeting in Australia - 31. October – 4. November 2022
Within the framework of the joint, interdisciplinary and international cluster meeting at the location of our official foreign coordinator, the University of Queensland (UQ) in Brisbane, all network partners as well as interested Australian industrial partners and scientists are offered the opportunity to interactively exchange information on various subject-specific topics. Of course, this also includes getting to know new research and business partners as well as the opportunity to initiate or expand international business relationships. Day 1 will focus on "Digitalization & Automation" and "Agriculture & Horticulture", while Day 2 will be dedicated to "Environment & Energy" and "Circular Economy". The seminar days will be accompanied by two excursion days to gain practical insights into Australian greenhouse technology, the handling of post-mining landscapes and the subtropical environment of Brisbane.
International Circular Bioeconomy Cluster Meeting - 18. September 2020
In view of the latest developments and recommendations regarding major events during the Corona Pandemic, we have decided to hold the event in the form of a virtual meeting. This online event included a series of discussions on current developing trends and insight within the interests of our ZIM networks: "Environmental Technology and Soil Reclamation", "Microalgae" and "Water4All" as well as the brainstorming session on the challenges and possibilities in the area of Food Systems.
Summary
We are moving: new address and phone number as of April 23
Starting from April 23rd you can find us at the following address: T+I Technologie- und InnovationsConsult GmbH, Stralauer Allee 2b, 10245 Berlin. We, the T+I team, are looking forward to welcoming you again personally in our offices in Berlin and Magdeburg after the relocation and the current restrictions due to the Corona Pandemic.
New guidelines for the Central Innovation Programme for SMEs (ZIM)
On 20th January 2020, the Federal Ministry of Economics and Energy (BMWi) published the new guidelines for the Central Innovation Programme for SMEs (ZIM). The well-established programme has been optimised in numerous places, so that innovative SMEs and research institutions will receive even better and more tailored support in future.
Circular Bioeconomy Cluster Meeting & Workshop – 18.-19. November 2019
On the 18th and 19th of November 2019, the Circular Bioeconomy Cluster Meeting took place at the University of Queensland in Brisbane as part of a joint meeting of the international ZIM cooperation networks: "UtBr – Umwelttechnologie und Bodenrekultivierung" (English: Environmental Technology and Soil Reclamation), "Microalgae – a sustainable source of high quality natural products" and "Water4All – Protecting our Freshwater".
4th Australian-German Science and Innovation Day 2019 - 9 October 2019
The 4th Australian-German Science Innovation Day continues the successful series of events dedicated to raising awareness of cooperative research activities between the two countries and fostering networking between the participating research institutions. In 2019, the event is hosted by the University Of Queensland and will take place at Customs House in the heart of Brisbane's CBD.
Travelling Conference in Australia - 17.-23. February 2019
From 17th to 23rd February, as part of a Travelling Conference funded by the German Federal Ministry of Education and Research (BMBF), scientists from the Brandenburg University of Technology Cottbus-Senftenberg (BTU), the Technical University of Applied Sciences Wildau and entrepreneurs from the ZIM cooperation networks "Environmental Technology and Soil Reclamation (UtBr) and "Microalgae" met with scientists from the University of Queensland and entrepreneurs from Queensland in Brisbane and Cairns, Australia.
SaatGutSauger
Projektstart
1. Februar 2018
Partner
Nagola Re GmbH | ProFunk electric Service GmbH | Brandenburgische Technische Universität Cottbus-Senftenberg
Kurzbeschreibung des Projektes
Entwicklung und Neukonzipierung eines autonom fahrendem, elektrobetriebenen Saatgutsaugers in Modulbauweise auf der Basis eines Grundgestells, zur Samenaufnahme von Wildblumen
T+I Technologie- und InnovationsConsult GmbH has extensive know-how in the field of ZIM network and cluster management. Within the networks that we initiated we support partner companies and scientific institutions in the identification of ideas and development of joint projects. We also support funding applications for innovative projects and ensure that reporting and billing to the promoters is compliant with the guidelines.
Furthermore, we ensure a constant exchange between the participating companies and scientific cooperation partners.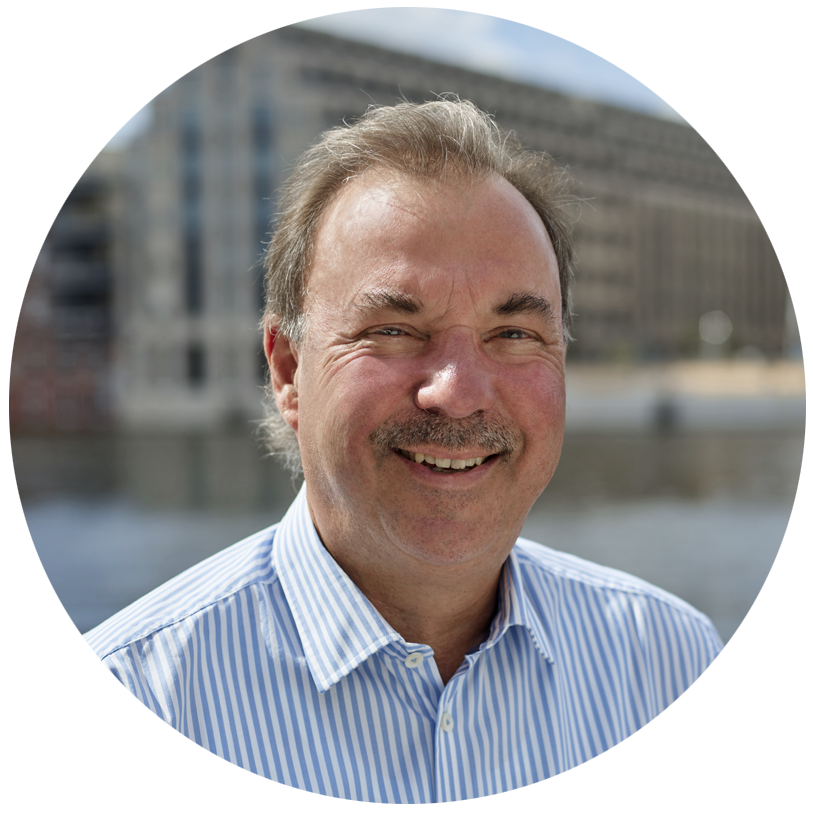 Prof. Dr. Michael Groß
SENIOR PROJECT MANAGER
T: +49 (0) 30 23592661
E: gross@ti-consult.de
Nikita Sklyomin
Project Management
T: +49 (0) 30 23592666
E: sklyomin@ti-consult.de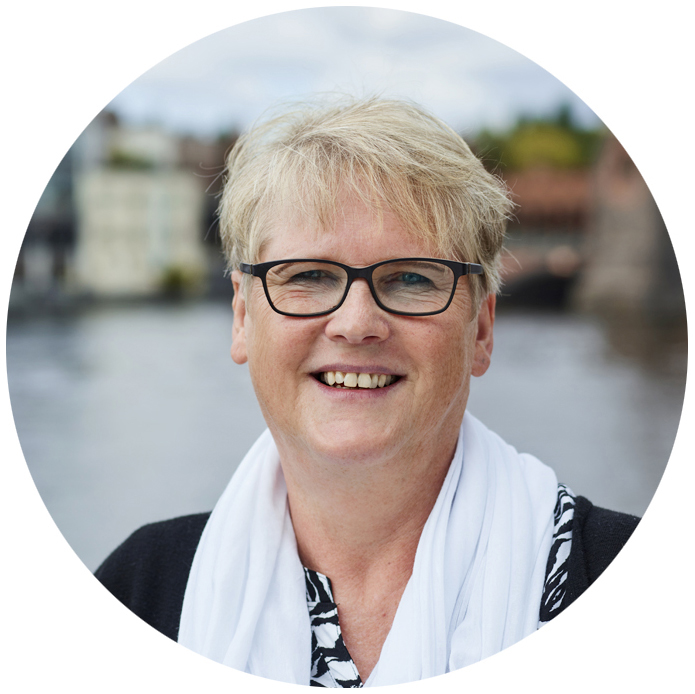 Bärbel Riemann
Administration
T: +49 (0) 30 23592662
E: riemann@ti-consult.de
Schillstraße 9 * D-10785 Berlin
Participating in the network
We are pleased about your contact