Welcome to the ZIM – Innovation Network "Microalgae – a sustainable source of high quality natural products"
The international ZIM-Innovation Network "Microalgae – a sustainable source of high quality natural products" is focused on biotechnical and industrial usage of microalgae for producing high-grade natural substances in different fields such as chemistry, pharmacy and food. In addition, innovative economically usable products and processes will be created in the areas of technological development (e.g. new production systems, degree of automation, contamination, gas management, quality monitoring systems) and
embedding of microalgae systems in industrial circulation systems (recovery of recyclable materials, waste water, aquaponics, air purification).
In this context, innovative economically usable products and processes are developed in close cooperation between companies and research partners. The further development and expansion of cooperation between German, Australian and Swiss partners is of special importance.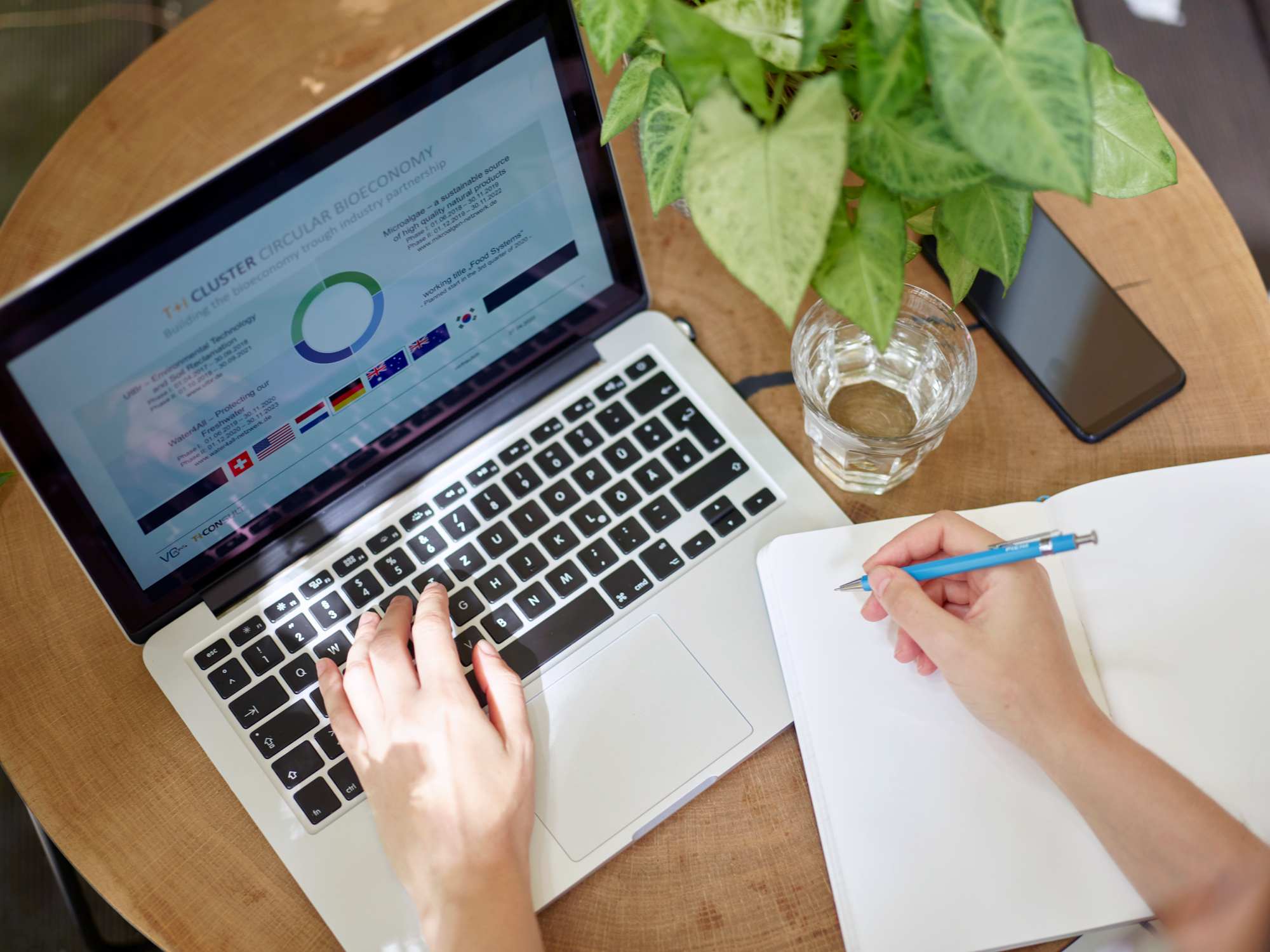 Associated partners - Science
Associated partners - Industry
Our international activities
T+I is actively involved in partnerships and projects for the following locations: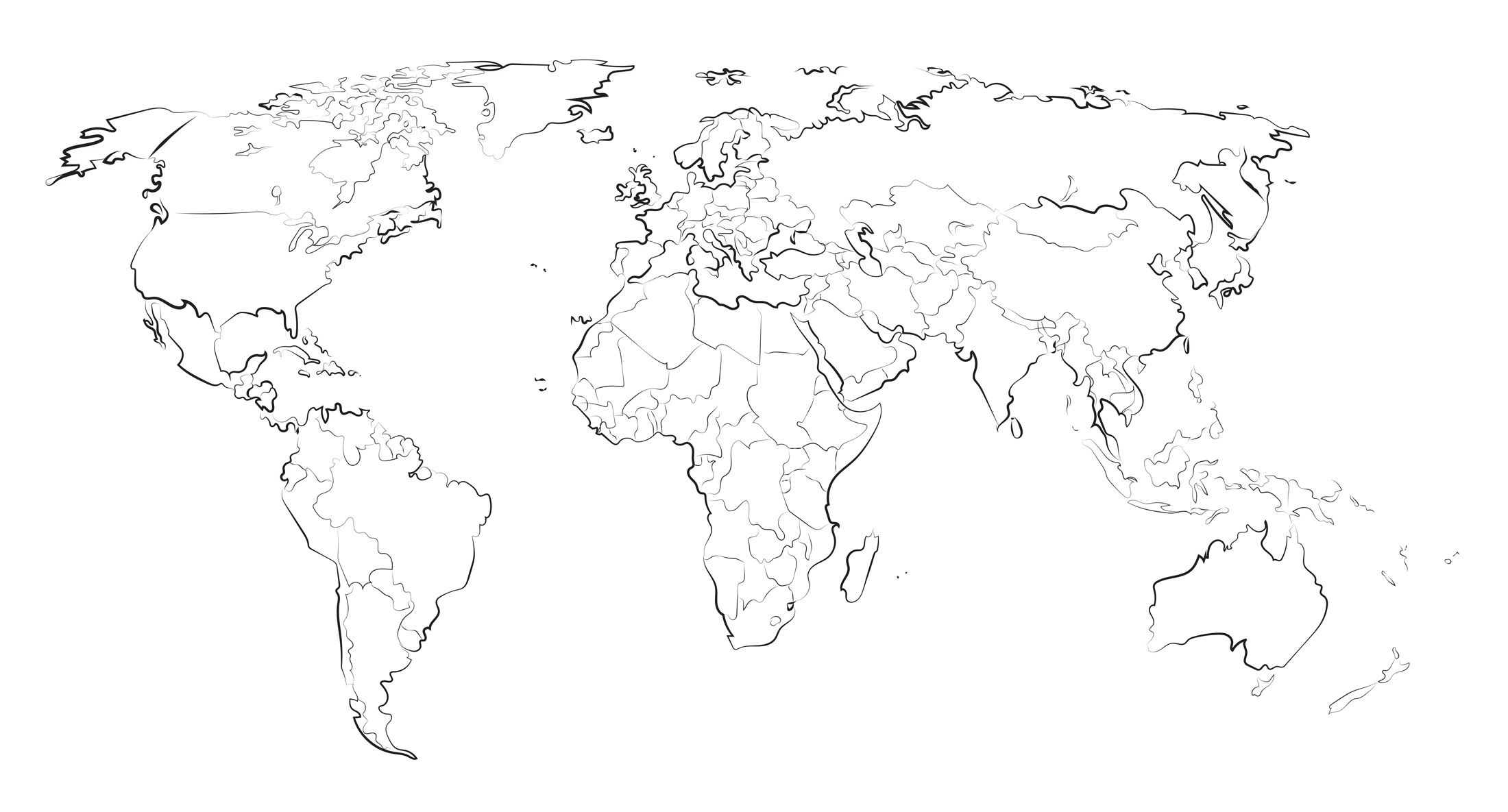 Circular Bioeconomy Clustermeeting in Australia - 31. October – 4. November 2022
Within the framework of the joint, interdisciplinary and international cluster meeting at the location of our official foreign coordinator, the University of Queensland (UQ) in Brisbane, all network partners as well as interested Australian industrial partners and scientists are offered the opportunity to interactively exchange information on various subject-specific topics. Of course, this also includes getting to know new research and business partners as well as the opportunity to initiate or expand international business relationships. Day 1 will focus on "Digitalization & Automation" and "Agriculture & Horticulture", while Day 2 will be dedicated to "Environment & Energy" and "Circular Economy". The seminar days will be accompanied by two excursion days to gain practical insights into Australian greenhouse technology, the handling of post-mining landscapes and the subtropical environment of Brisbane.
Opening algae plant by Agrar Burgscheidungen
On October 14, 2022, the ceremonial inauguration of the microalgae production at the site of Agrar Burgscheidungen took place. Numerous guests, among them one or the other network partner, took the opportunity to take a look at the production plant, listen to Mr. Ullmann's presentation and taste dishes with added algae.
BMWK's Innovation Day - 23. June 2022
After a break of two years due to corona, it was time again on June 23. The BMWK's Innovation Day for SMEs opened its doors and provided an insight into successful innovations as well as information on various innovation funding opportunities in the most fantastic weather. In addition to the stage program (speed pitch sessions, short presentations and discussion rounds), topic-specific tours were also offered.
"World Algae Day" 2020
The "World Algae Day" is celebrated on 12 October each year and was initiated in 2017 by Jörg Ullmann, algae expert and managing director of Roquette Klötze GmbH. The day is intended to draw attention to the enormous and growing importance of algae for and in our lives. The "World Algae Day" is supposed to be celebrated trough media reports, symposia, research projects, in order to demonstrate the importance and the potential of this group of organisms, which is quite unknown to most people, and to inspire them for it.
International Circular Bioeconomy Cluster Meeting - 18. September 2020
In view of the latest developments and recommendations regarding major events during the Corona Pandemic, we have decided to hold the event in the form of a virtual meeting. This online event included a series of discussions on current developing trends and insight within the interests of our ZIM networks: "Environmental Technology and Soil Reclamation", "Microalgae" and "Water4All" as well as the brainstorming session on the challenges and possibilities in the area of Food Systems.
Summary
We are moving: new address and phone number as of April 23
Starting from April 23rd you can find us at the following address: T+I Technologie- und InnovationsConsult GmbH, Stralauer Allee 2b, 10245 Berlin. We, the T+I team, are looking forward to welcoming you again personally in our offices in Berlin and Magdeburg after the relocation and the current restrictions due to the Corona Pandemic.
The network enters phase II
The international ZIM cooperation network "Microalgae" enters the second phase with the grant decision of 17 April 2020 and will be funded by the Federal Ministry of Economics and Energy for another three years (until 30 November 2022).
New guidelines for the Central Innovation Programme for SMEs (ZIM)
On 20th January 2020, the Federal Ministry of Economics and Energy (BMWi) published the new guidelines for the Central Innovation Programme for SMEs (ZIM). The well-established programme has been optimised in numerous places, so that innovative SMEs and research institutions will receive even better and more tailored support in future.
Circular Bioeconomy Cluster Meeting & Workshop – 18.-19. November 2019
On the 18th and 19th of November 2019, the Circular Bioeconomy Cluster Meeting took place at the University of Queensland in Brisbane as part of a joint meeting of the international ZIM cooperation networks: "UtBr – Umwelttechnologie und Bodenrekultivierung" (English: Environmental Technology and Soil Reclamation), "Microalgae – a sustainable source of high quality natural products" and "Water4All – Protecting our Freshwater".
4th Australian-German Science and Innovation Day 2019 - 9. October 2019
The 4th Australian-German Science Innovation Day continues the successful series of events dedicated to raising awareness of cooperative research activities between the two countries and fostering networking between the participating research institutions. In 2019, the event is hosted by the University Of Queensland and will take place at Customs House in the heart of Brisbane's CBD.
12th Federal Algae Meeting 2019 - 11.-12. September 2019
How can algae-based products be established as an important pillar of the bioeconomy in the long term? This is the topic of the 12th Federal Algae Meeting on 11th and 12th September - the meeting point for all those involved in the development and application of (micro)algae from both science and industry.
New algae species discovered in Lake Halbendorf near Weißwasser
Scientists have discovered a new type of algae in Lake Halberdorf near Weißwasser. Brigitte Nixdorf explained that the algae grow in the acidic water without much carbon and phosphorus and form a relatively large amount of biomass. The professor is head of the Department of Water Protection at the BTU Cottbus-Senftenberg.
Symposium "Saxony-Anhalt - Center of Algae Biotechnology in the Metropolitan Region" - 14. May 2019
On 14. May 2019, the Anhalt University of Applied Sciences, Chair of Biochemistry, opened its doors to representatives and interested parties from the algae industry in Germany at the symposium "Saxony-Anhalt - Centre of Algae Biotechnology in the Metropolitan Region". Current developments in the field of algae biotechnology were presented and discussed in numerous lectures by renowned representatives from science and industry.
AlgaSubst
Project start
1. October 2020
Partners
Microganic GmbH | Mack bio-agrar GmbH | Uni Bielefeld (Biolog. Fak.) | Uni Bielefeld (Techn. Fak.)
Brief description of the project
Within the AlgaSubst project, a granulate made from microalgae will be developed that naturally contains important ingredients for feed and food, e.g. certain vitamins or trace elements. This product will be produced without genetic engineering by improving cultivation processes on a purely vegetable basis and will be geared to a wide range of applications as feed and food in terms of price-performance ratio, sensory properties and ingredients. Through the development and orientation towards a larger production scale, the product has the potential to be permanently included in feed and food formulations as a healthy, natural and sustainable ingredient with value-giving ingredients.
Fucoxanthine-rich microalgae for agesensitive feeding of small animals
Project start
1. July 2020
Partners
UP Transfer GmbH an der Universität Potsdam | BioActive Food GmbH | Laboklin Labor für klinische Diagnostik GmbH & Co. KG | Martin-Luther Universität Halle-Wittenberg
Brief description of the project
The aim of this project is to study how the dosage parameters of the marine xanthophyll, fucoxanthin, influences its bioavailability. Secondly, its protective effects on the metabolism in pets will also be investigated. In addressing these research questions, both a product innovation (development of small animal snacks) and a technological innovation can be achieved. To the latter, the project will focus on optimizing the culture/processing conditions of microalgae in order to produce and make available the fucoxanthin-rich starting materials.
Quick test system for standardized quality assessment of refined soya products
Project start
1. July 2020
Partners
Proteome Factory AG | Gesellschaft zur Förderung von Medizin-, Bio- und Umwelttechnologien e. V.
Brief description of the project
The planned project will develop a novel rapid-test system to provide a representative, fast and reliable method of examining the quality of processed soy products and other agricultural protein sources (e.g. legume). This will give small and medium-sized soy farmers the opportunity to establish an independent quality management system for the production of marketable soy-based goods. In summary, the planned concept will enable regional farmers to produce economically competitive products for the food and feed industry and to sell them independent of large companies.
Hand-held device for honey analysis
Project start
1. April 2020
Partners
Füllner & Partner GmbH | Fraunhofer IKTS | IfU GmbH
Brief description of the project
In Germany honey is produced by about 140,000 hobby and 500 professional beekeepers. About 500 beekeepers produce more than 40,000 kg honey per year. The type of honey can change several times a year due to the sources from which the bees obtain the honey. Nowadays there is a great interest in quality honey production (sources of honey), which significantly influence the price of the product. The analysis for essential parameters of honey (type of pollen, pH, conductivity, etc.) is done in laboratories, which is very expensive and time-consuming. Therefore, a hand-held device is to be developed which is able to display the essential parameters of honey on the basis of the measurement of colour in reflection and transmission, pores, pollen size and shape, conductivity and pH-value. Due to the added value of the product to be achieved by the concrete quality specification, such a device is profitable for more than 500 beekeepers in Germany.
T+I Technologie- und InnovationsConsult GmbH has extensive know-how in the field of ZIM network and cluster management. Within the networks that we initiated we support partner companies and scientific institutions in the identification of ideas and development of joint projects. We also support funding applications for innovative projects and ensure that reporting and billing to the promoters is compliant with the guidelines.
Furthermore, we ensure a constant exchange between the participating companies and scientific cooperation partners.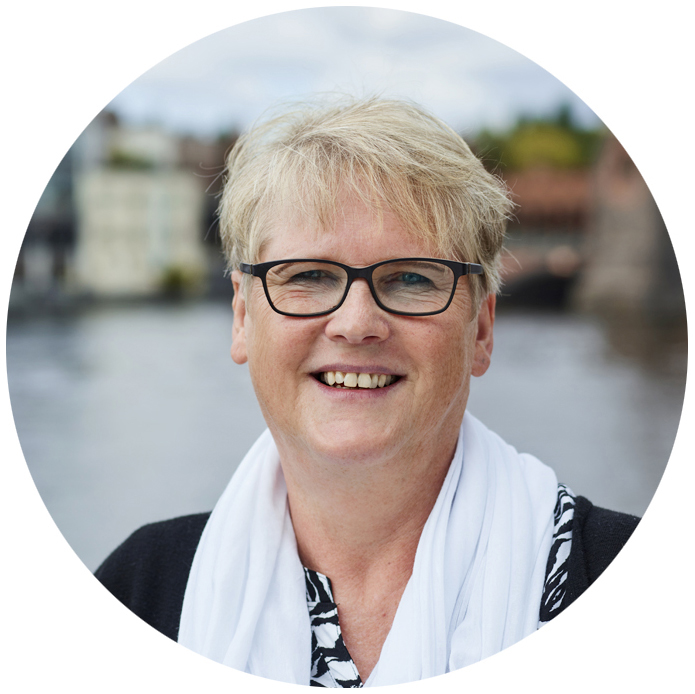 Bärbel Riemann
Administration
T: +49 (0) 30 23592662
E: riemann@ti-consult.de
Schillstraße 9 * D-10785 Berlin
Participating in the network
We are pleased about your contact