Welcome to the ZIM – Innovation Network "Microalgae – a sustainable source of high quality natural products"
The international ZIM-Cooperation Network "Microalgae – a sustainable source of high quality natural products" is focused on biotechnical and industrial usage of microalgae for producing high-grade natural substances in different fields such as chemistry, pharmacy and food. In addition, innovative economically usable products and processes will be created in the areas of technological development (e.g. new production systems, degree of automation, contamination, gas management, quality monitoring systems) and
embedding of microalgae systems in industrial circulation systems (recovery of recyclable materials, waste water, aquaponics, air purification).
In this context, innovative economically usable products and processes are developed in close cooperation between companies and research partners. The further development and expansion of cooperation between German, Australian and Swiss partners is of special importance.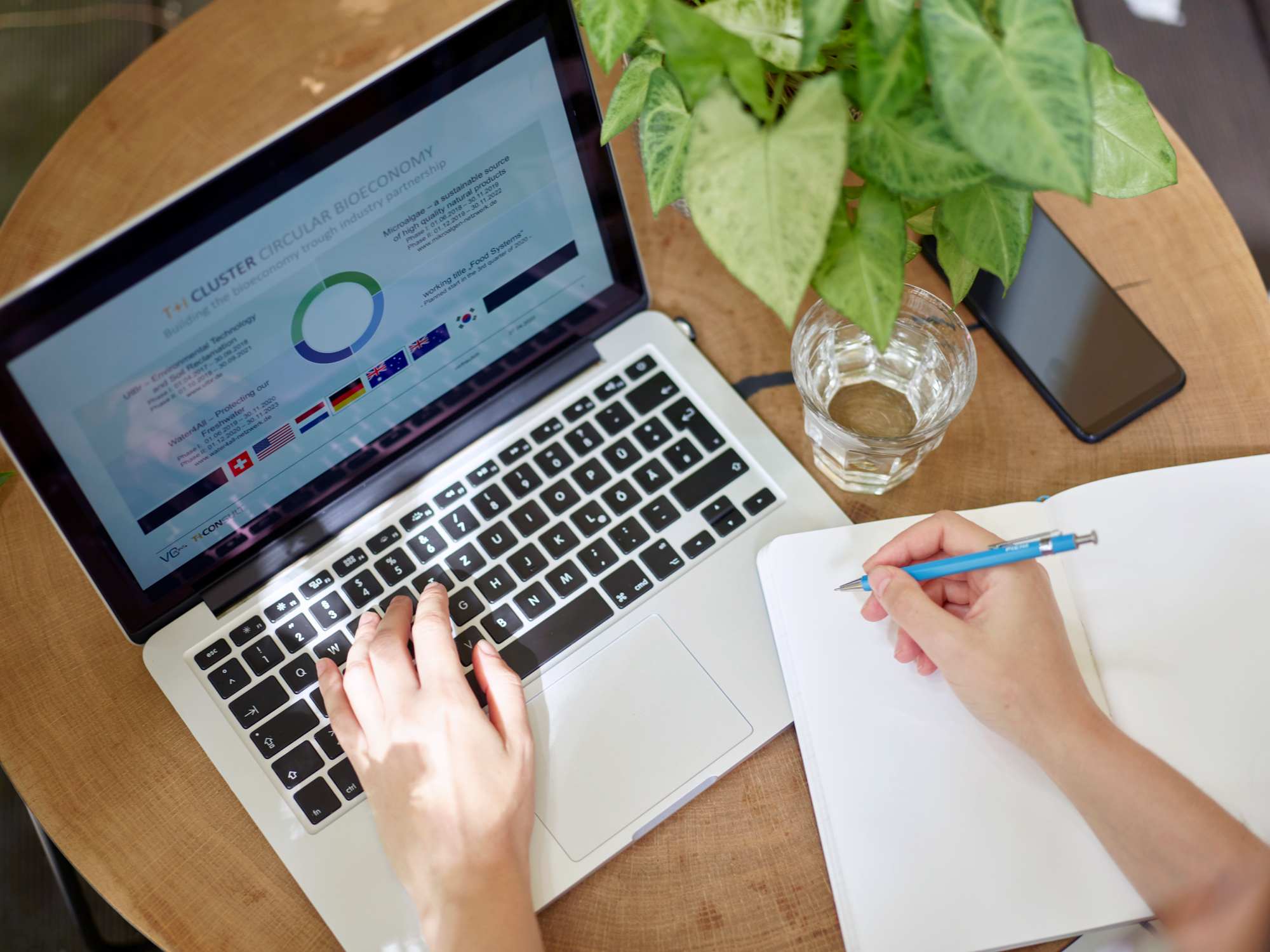 Associated partners - Science
Associated partners - Industry
Our international activities
T+I is actively involved in partnerships and projects for the following locations: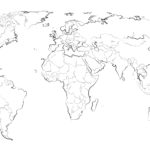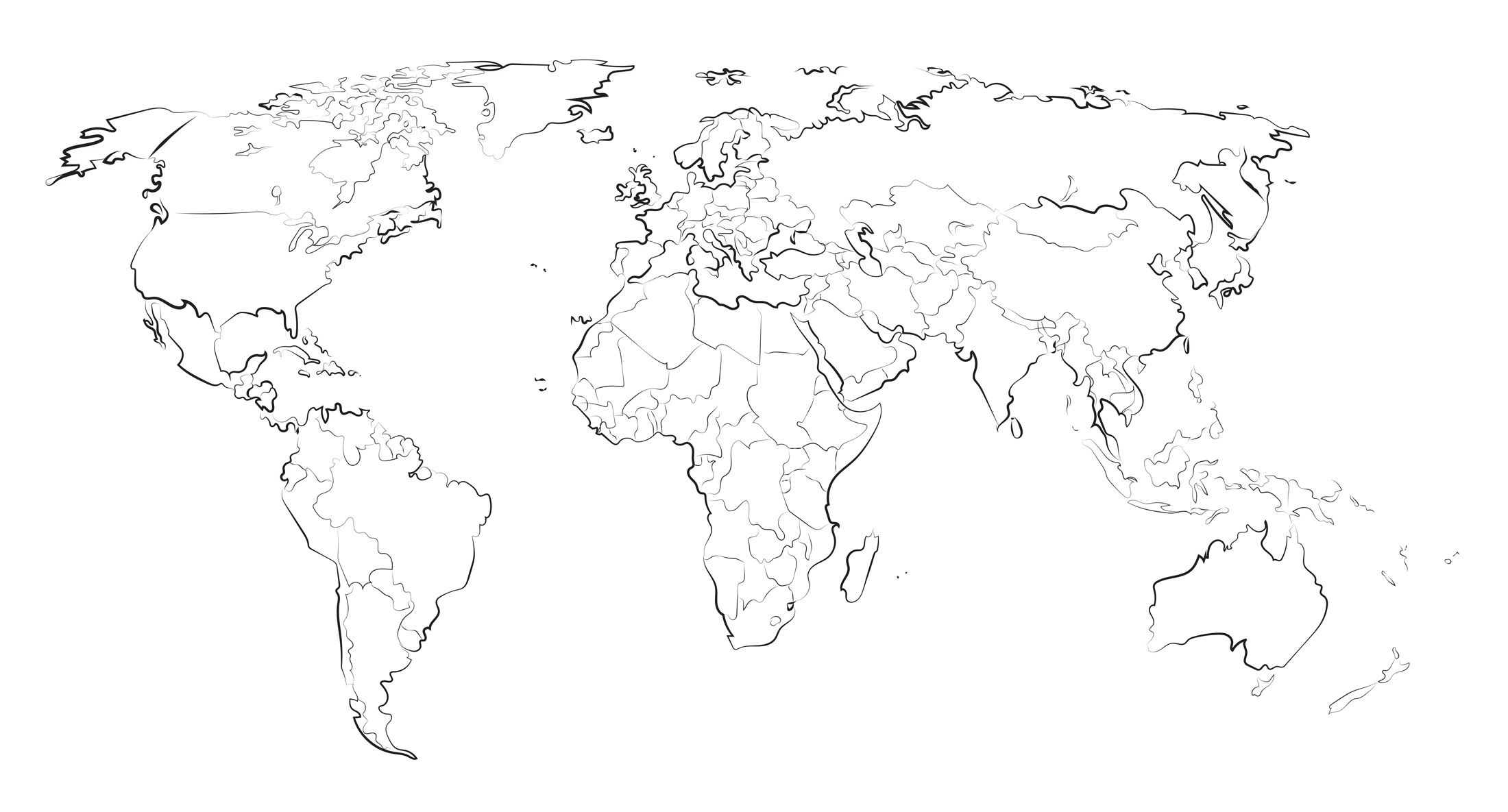 International Circular Bioeconomy Cluster Meeting - 18. September 2020
In view of the latest developments and recommendations regarding major events during the Corona Pandemic, we have decided to hold the event in the form of a virtual meeting. This online event will include a series of discussions on current developing trends and insight within the interests of our ZIM networks: "Environmental Technology and Soil Reclamation", "Microalgae" and "Water4All". We would also like to invite you to participate in a brainstorming session to discuss the challenges and possibilities in the area of Food Systems.
Flyer
We are moving: new address and phone number as of April 23
Ab dem 23. April sind wir unter folgender Adresse zu finden: T+I Technologie- und InStarting from April 23rd you can find us at the following address: T+I Technologie- und InnovationsConsult GmbH, Stralauer Allee 2b, 10245 Berlin. We, the T+I team, are looking forward to welcoming you again personally in our offices in Berlin and Magdeburg after the relocation and the current restrictions due to the Corona Pandemic.novationsConsult GmbH, Stralauer Allee 2b, 10245 Berlin. Telefonisch erreichen Sie uns unter: 030/23592660. Wir, das T+I Team, freuen uns darauf, Sie nach dem Umzug und nach den zur Zeit bestehenden Einschränkungen aufgrund der Corona Pandemie, wieder persönlich in underen Räumlichkeiten in Berlin und Magdeburg begrüßen zu können.
The network enters phase II
The international ZIM cooperation network "Microalgae" enters the second phase with the grant decision of 17 April 2020 and will be funded by the Federal Ministry of Economics and Energy for another three years (until 30 November 2022).
New guidelines for the Central Innovation Programme for SMEs (ZIM)
On 20th January 2020, the Federal Ministry of Economics and Energy (BMWi) published the new guidelines for the Central Innovation Programme for SMEs (ZIM). The well-established programme has been optimised in numerous places, so that innovative SMEs and research institutions will receive even better and more tailored support in future.
Circular Bioeconomy Cluster Meeting & Workshop – 18.-19. November 2019
On the 18th and 19th of November 2019, the Circular Bioeconomy Cluster Meeting took place at the University of Queensland in Brisbane as part of a joint meeting of the international ZIM cooperation networks: "UtBr – Umwelttechnologie und Bodenrekultivierung" (English: Environmental Technology and Soil Reclamation), "Microalgae – a sustainable source of high quality natural products" and "Water4All – Protecting our Freshwater".
4th Australian-German Science and Innovation Day 2019 - 9. October 2019
The 4th Australian-German Science Innovation Day continues the successful series of events dedicated to raising awareness of cooperative research activities between the two countries and fostering networking between the participating research institutions. In 2019, the event is hosted by the University Of Queensland and will take place at Customs House in the heart of Brisbane's CBD.
12th Federal Algae Meeting 2019 - 11.-12. September 2019
How can algae-based products be established as an important pillar of the bioeconomy in the long term? This is the topic of the 12th Federal Algae Meeting on 11th and 12th September - the meeting point for all those involved in the development and application of (micro)algae from both science and industry.
New algae species discovered in Lake Halbendorf near Weißwasser
Scientists have discovered a new type of algae in Lake Halberdorf near Weißwasser. Brigitte Nixdorf explained that the algae grow in the acidic water without much carbon and phosphorus and form a relatively large amount of biomass. The professor is head of the Department of Water Protection at the BTU Cottbus-Senftenberg.
Symposium "Saxony-Anhalt - Center of Algae Biotechnology in the Metropolitan Region" - 14. May 2019
On 14. May 2019, the Anhalt University of Applied Sciences, Chair of Biochemistry, opened its doors to representatives and interested parties from the algae industry in Germany at the symposium "Saxony-Anhalt - Centre of Algae Biotechnology in the Metropolitan Region". Current developments in the field of algae biotechnology were presented and discussed in numerous lectures by renowned representatives from science and industry.
Fucoxanthin-reiche Mikroalgen zur altersgerechten Versorgung von Kleintieren
Projektstart
1. Juli 2020
Partner
UP Transfer GmbH an der Universität Potsdam | BioActive Food GmbH | Laboklin Labor für klinische Diagnostik GmbH & Co. KG | Martin-Luther Universität Halle-Wittenberg
Kurzbeschreibung des Projektes
Im Zuge dieses Projektes soll geklärt werden, welchen Einfluss die Darreichungsform des marinen Xanthophylls Fucoxanthin auf dessen Bioverfügbarkeit hat. Weiter werden dessen protektive Effekte auf den Stoffwechsel in Kleintieren untersucht. Vor diesem Hintergrund wird eine Produkt-Innovation (Entwicklung von Kleintier-Snacks) und zum zweiten eine Technologie-Innovation angestrebt, wobei der letztere Schwerpunkt auf der Bereitstellung von natürlichen Fucoxanthin-reichen Zwischenprodukten und evtl. Extrakten/Formulierungen aus Mikroalgen liegen wird. Es gilt dabei u.a. die Kultur-/ Verarbeitungsbedingungen der Mikroalgen so zu optimieren, dass Fucoxanthin-reiche Ausgangsrohstoffen bereitgestellt werden können.
T+I Technologie- und InnovationsConsult GmbH has extensive know-how in the field of ZIM network and cluster management. Within the networks that we initiated we support partner companies and scientific institutions in the identification of ideas and development of joint projects. We also support funding applications for innovative projects and ensure that reporting and billing to the promoters is compliant with the guidelines.
Furthermore, we ensure a constant exchange between the participating companies and scientific cooperation partners.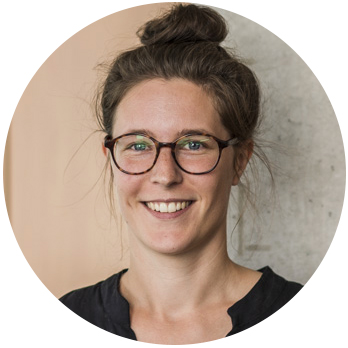 Lena Karwen
Project management
T: +49 (0) 30 23592665
E: karwen@ti-consult.de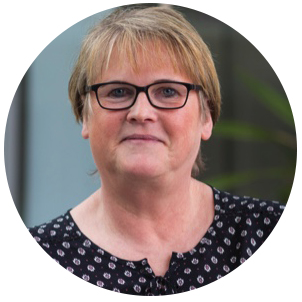 Bärbel Riemann
Administration
T: +49 (0) 30 23592662
E: riemann@ti-consult.de
Stralauer Allee 2b * D-10245 Berlin
Participating in the network
We are pleased about your contact